Dear Friend,
In 1944, when my grandfather was fifteen, Camp Wabun offered wilderness canoe tripping for boys and young men. With local guides, canvas tents, and wood canvas canoes, they paddled and portaged nDakimenan, the land of the Teme-Augama Anishnabai people who have lived on those islands and waters for thousands of years. Early canoe trippers relied on their native guides for navigation, fishing and hunting knowledge, and their intimate relationship with the land.
In 1974, when my mother was fourteen, Camp Wabun did not offer wilderness canoe tripping for girls and young women. Wapomeo, a camp situated in the Algonquin Park, did offer canoe trips for girls, and my mother was an experienced tripper by the time she aged out of going to summer camp. She, too, had male guides, along with female staff, there to carry the canoes, heavy duluth packs, and other so-called necessary-but-too-challenging-for-women tasks. Wabun's first female campers, in the summer of 1978, had male guides, too.
In 2006, when I was eleven, I was desperate to follow my mom and grandfather out on canoe trip. I wanted the songs, the skills, the nights under the stars. We gave a cursory visit to another camp and a magical visit to Wabun, and the next year, for Wabun's 75th, I was a camper. For five years, powerful, gentle, incredibly skilled women led me from Temagami to James Bay. And in 2016, when I was twenty, I led my first trip to Hudson Bay. Women-led trips travel the same distances, rapids, and portages as their male counterparts and as their historical counterparts and guides, but times have changed. When given the opportunity, we can do it on our own.
At Wabun, the style of canoe tripping has changed little since 1944 (although there is much to be said for a waterproof tent fly), and ideas about who can canoe trip (and how) have broadened. But not broadened enough; the truth is that anyone can (and should be able to) experience the wilderness and its challenges and beauty. But these experiences are still inaccessible to many youth, for financial reasons or otherwise. Red Canoe Foundation exists so that any young person who wants the songs, the skills, and the nights under the stars can have this experience.
I am my grandfather's paddle strokes, my mother's songs, and my own strong journeys north. It's time to open the doors for others. Paddle Together with us this year and give the gift of wilderness to someone who needs it.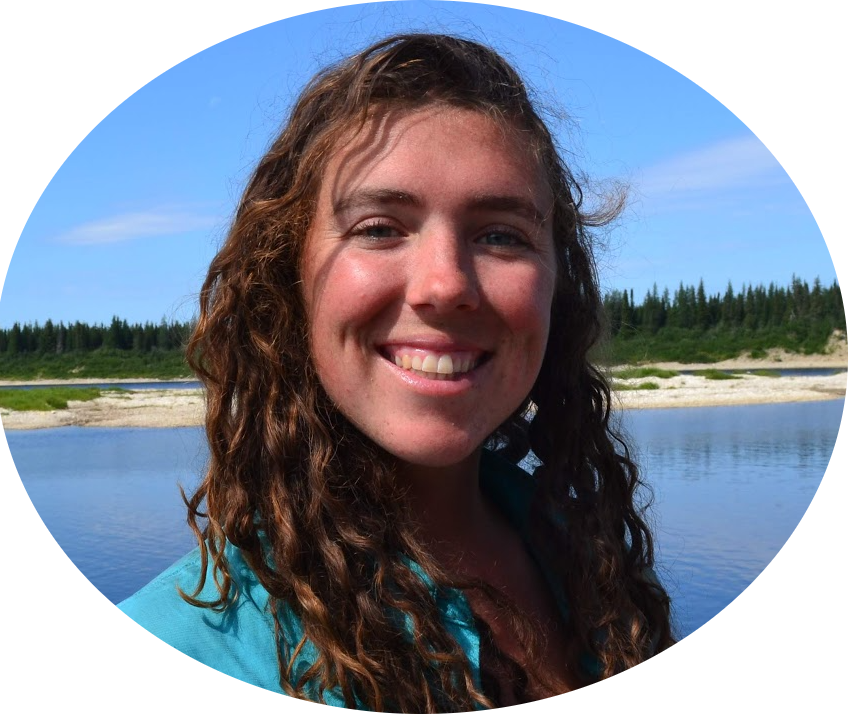 Josephine Moore, Advisory Panel